central oak grove

missionary
baptist church
cogbc
Describe your image.
cogbc
Describe your image.
Building a Sacred Community
Central Oak Grove Missionary Baptist Church offers residents in the greater Hilton Head Island area the chance to come together and worship with like-minded congregants as members of a strong, loving community. Whether you're looking for peace of mind, a way to give back, or simply want to connect with the Divine, Central Oak Grove Baptist Church welcomes you. Join our community, and start your journey to spiritual enlightenment with us!
​
The Little Church With A Big Heart
A Message
from
Pastor Johnson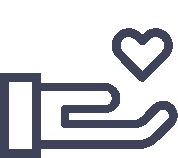 "Whoever is generous to the poor lends to the lord, and he will repay him for his deed."